Gran Turismo movie
A thrilling and emotional journey with Michelin, only in cinemas
GRAN TURISMO movie, based on the true story of Jann Mardenborough, is one of the most highly anticipated films of 2023. It is scheduled for release on August 18, 2023. Michelin is the official tyre partner of GRAN TURISMO movie.
FROM THE GAME TO THE TRACK OR WHEREVER THE ROAD TAKES YOU
The movie is the ultimate wish fulfillment tale of a teenage GRAN TURISMO player whose gaming skills brought him to the real world GT academy, beating 90,000 entrants to win a seat with Nissan at the Dubai 24h race. Watch the GRAN TURISMO movie trailer.
GRAN TURISMO - Official Trailer (HD)
WE KEEP YOUR DREAMS IN MOTION
The story
The movie, directed by Neill Blomkamp - staring Archie Madekwe, Josha Stradowski, David Harbour, Orlando Bloom, Darren Barnet, Geri Halliwell Horner, and Djimon Hounsou - tells the story of Jann, who takes part in a series of automobile competitions with the aim of becoming a professional racing driver.
The movie is not just a film for racing fans. It is a story about following your dreams, pushing yourself to the limit, and the power of friendship. It is a film that will leave you inspired and energized, and that will make you want to jump into a car and hit the track yourself.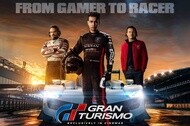 Michelin, official tyre partner
Mirko Pirracchio, Michelin Motorsport Tyre Advisor and Operations Manager who coordinated and followed all operations during the filming of the movie on several circuits between Central Europe and the Middle East, explains: 
"The partnership between Sony and Michelin required the same responsiveness we have for the various motor racing championships that Michelin supplies around the world. We equipped around forty racing cars with specific competition tyres and also tyres from the MICHELIN Pilot Sport range for high-performance GT cars. MICHELIN tyres played their role of "active player" to the full, ensuring performance and safety on both circuits and roads.
From October to December 2022, the cars were exposed to extreme weather conditions at the various filming locations, from cold, rain and snow in Europe to high temperatures in Dubai. Thanks to the versatility of our tyres, but also our expertise and assistance on the ground, we always guaranteed that there was the right tyre at the right pressure for the scene required. We interacted with the stunt drivers using the same approach as in official car racing. This meant they could recreate even the most extreme action scenes at any time.
Our tyres were faced with unprecedented conditions, at the pace of the film shoot, which as you can imagine is not that of a race weekend, but which are just as demanding in terms of performance, not to mention race incidents... It was an extraordinary adventure for our team!"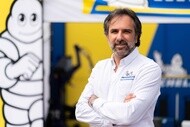 Discover the 2 other stars of GRAN TURISMO movie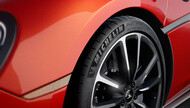 MICHELIN PILOT SPORT 4 S
Experience MICHELIN Pilot Sport technologies for control, stability, safety and durability.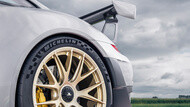 MICHELIN PILOT SPORT CUP 2 R
Engineered for ultra-high performance of sport and hypersport cars, smashing lap times.
About GRAN TURISMO
GRAN TURISMO is a video game developed by Polyphony Digital Inc., a subsidiary of Sony Interactive Entertainment Inc. Having launched in Japan first in 1997, the multi-award-winning franchise is regarded as the best and most authentic driving simulator due to true-to-life graphics, authentic physics technology and careful attention to detail, Polyphony and its famed creator Kazunori Yamauchi have revolutionized the racing game genre. Michelin is the official tyre partner of GRAN TURISMO 7.
©2023 Columbia TriStar Marketing Group, Inc. All Rights Reserved. Gran Turismo is a trademark of Sony Interactive Entertainment Inc.